Key West Florida Pool and Deck Company
Local. Trusted. Family Owned.
Pool Renovations Key Largo, FL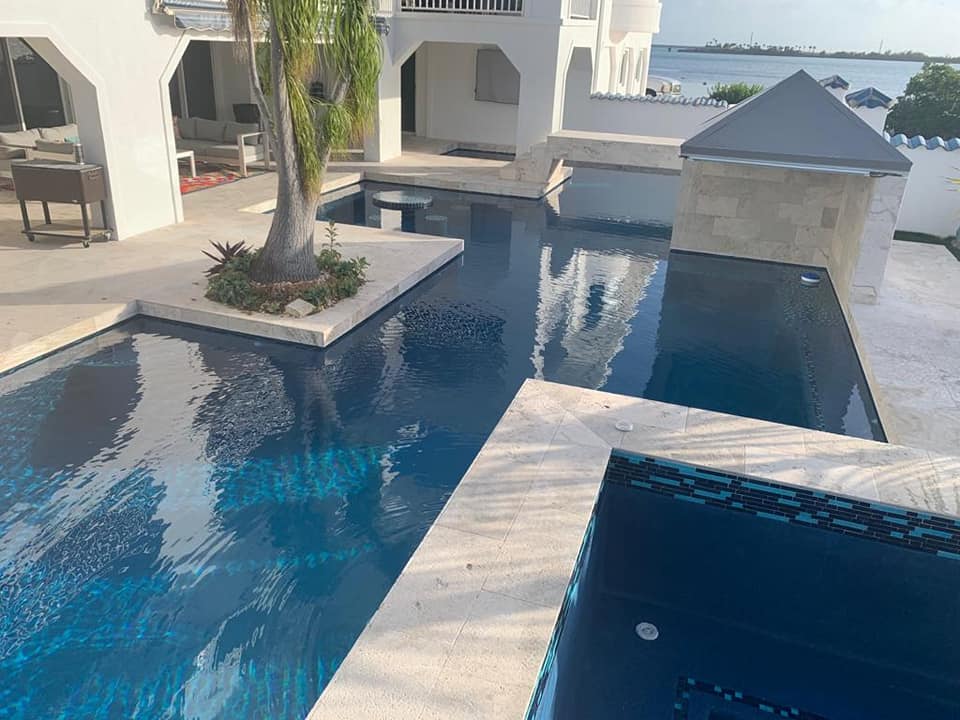 Pool Remodeling Key Largo, FL
Residents Trust
Who doesn't love sitting at the poolside and soaking in the sun? In an area like Key Largo, you could be spending time in the pool all year round. While this is a great advantage to having your pool, it isn't to say that your pool might need the occasional update.
If you're looking for swimming pool renovations, call the team at R. Butler Pools and Decks, LLC to set up an appointment. You can also request a free quote through our website. You can schedule an appointment to get these highly-rated services by giving us a call today!
Your pool experiences daily wear and tear whether you use it or not. The outdoor nature of a pool leaves it open to the elements along with the wear and tear of animals, chemicals, and issues with water pipes. These all can eventually lead to damage to your pool.
This is why you need to hire a company to handle your swimming pool remodeling. Issues like this can eventually lead to things like cracks or leaks and if they're not taken care of in time, can lead to serious damage that will become more costly the worse they are.
Another great way to utilize pool remodeling in Key Largo, FL is to implement features that you didn't have before. Let's say when you first had your pool installed, you didn't plan for how it would affect children later down the line. Now that you have small children, maybe you want to add some extra safety features that weren't there before. Having a pool renovation company come in and add these features can provide you with an extra piece of mind.
Searching for Key Largo
Pool Remodeling Near Me?
Are you searching for Key Largo pool remodeling near me? You want to make sure you go with a company that has experience in working with every type of pool and is insured and licensed to do so. You want a company that can handle both in-ground and above-ground pools as well as things like infinity pools and spas. Your technician should know what they're doing and be able to assess your situation to actualize your request and bring your remodeling ideas to life. That's exactly what the pros at R. Butler Pools and Decks, LLC offers.
Getting your pool updated doesn't just have to be about safety. You want your pool to look cool too, don't you? What you picked out decades ago might not, and probably doesn't, suit what your tastes are now. Maybe you've updated your home in that time and you want your pool to go along with the rest of your home's aesthetics. For example, one popular update is adding a tanning shelf. This lets you enjoy getting a sun tan while also cooling off in the water.ll sound in the event of an emergency. Whatever you need, the team at R. Butler Pools and Decks, LLC can help bring your vision to life.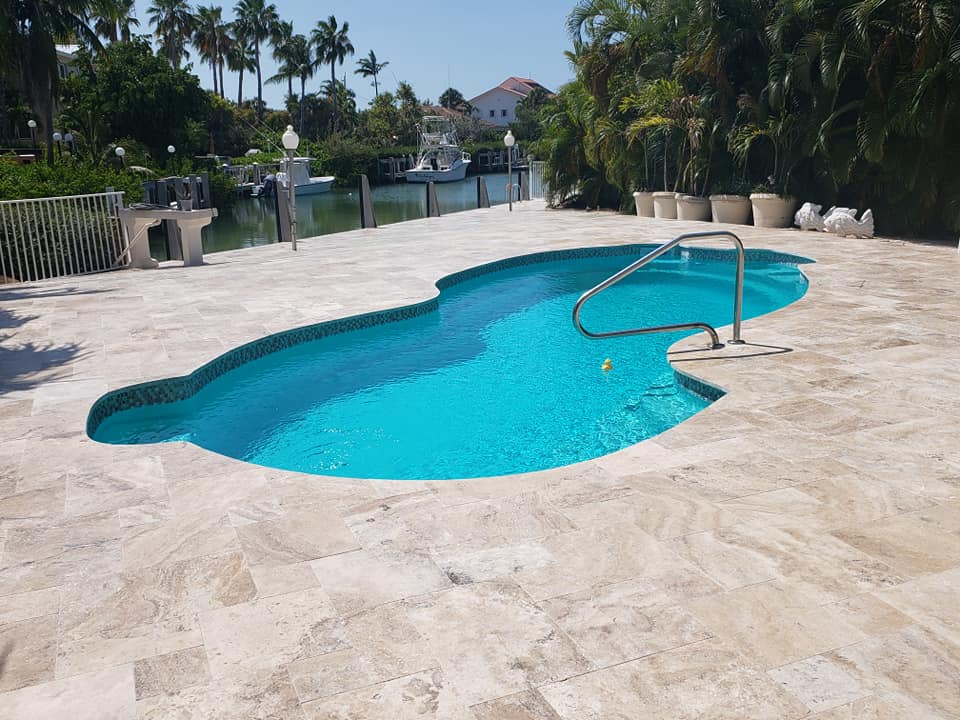 We hired *COMPANY NAME* for *SERVICE* and couldn't be happier with their service! From start to completion they were professional, on time, friendly, and were a pleasure to work with.
We couldn't be happier after the *SERVICE* service from *COMPANY NAME*. We will definitely be hiring them again in the future.
*COMPANY NAME* did an amazing job on our home. We would definitely recommend this company to anyone looking for professional *SERVICE*!
I highly recommend *COMPANY* to anyone who's looking for *SERVICE*. They were very thorough and reasonably priced as well!
Key West Florida Pool and Deck Company
Local. Trusted. Family Owned.
The Swimming Pool Renovations Experts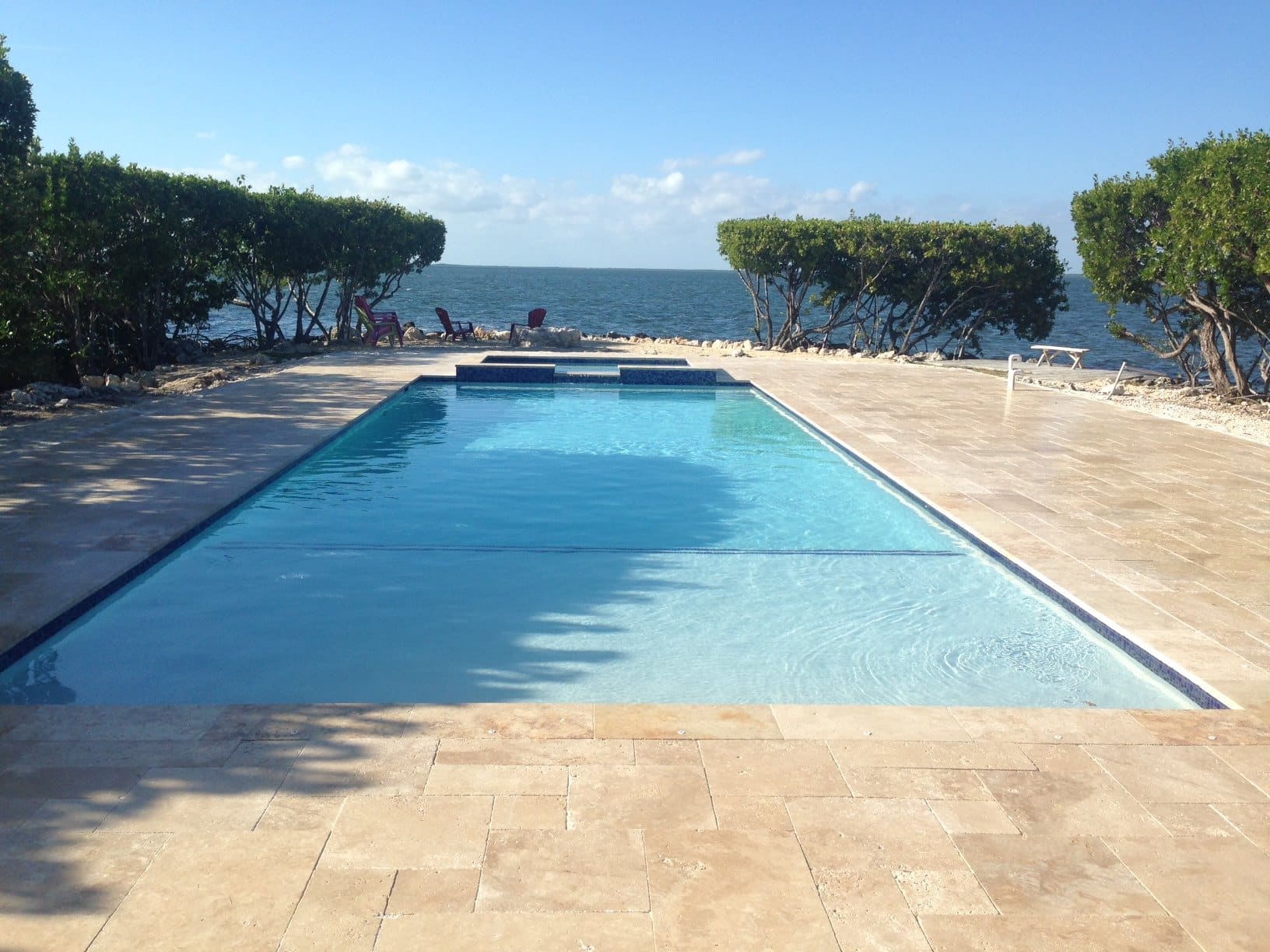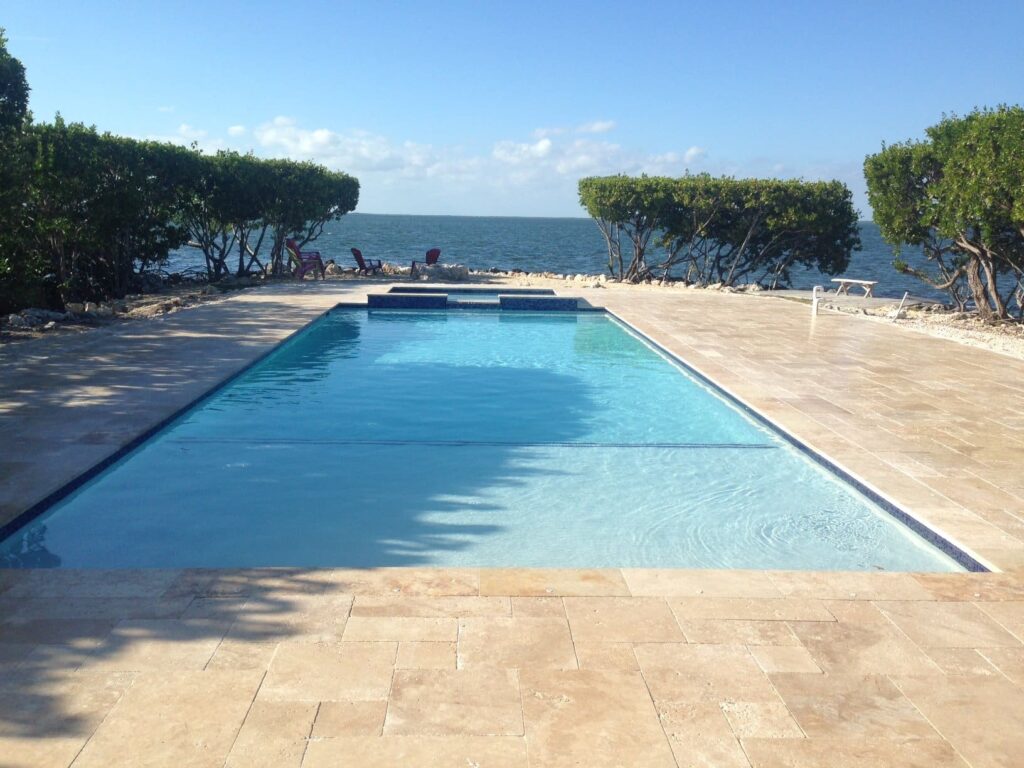 Swimming Pool Remodeling
Key Largo, FL Locals Love
Another great update is making your pool deeper. Believe it or not, you can do this. If you think your pool is too shallow, you can have someone come in, remove the bottom of your pool, dig a little deeper, and then refinish the bottom of your pool to make it deeper for you.
Not only that, but adding something like a water feature can do a lot to update the aesthetic and spruce up your swimming pool. The ideas for how to update your pool can come from just about anywhere and the team at R. Butler Pools and Decks, LLC can help make it a reality for you.
Do you want to get a swimming pool restoration? Maybe you're interested in one of the many custom pool renovations available. If you want pool renovations Key Largo, FL residents trust, then you want R. Butler Pools and Decks, LLC on the job. Not only do we do a great job of providing "Key Largo pool renovations near me," but we offer up top-notch service with a smile.
Call Today If You're Looking for Key Largo
Pool Renovations Near Me!
Have your swimming pool renovations done but a high-quality, trust-worthy pool renovation company like us. Whether you need a pool restoration or you just want to give your pool an update, you can call R. Butler Pools and Decks, LLC today to set up an appointment.
Want to get an idea of how much the job is going to cost? Get your free quote by filling out the form on our website and we'll be happy to discuss your options with you and then give you an estimate for both the time and cost of the job.