Key West Florida Pool and Deck Company
Local. Trusted. Family Owned.
Deck Installation Big Pine Key, FL
Deck Contractors Big Pine Key, FL
Residents Trust
A deck is the icing on the cake to add class and panache to your property. A deck installation is the perfect addition to a home improvement project. You improve the appeal of your home, increase the market value, create an ideal recreation spot to enjoy the outdoor weather, and increase the square footage of your home, all in one move.
R. Butler Pools and Decks LLC is a deck installation company Big Pine Key, FL. We provide deck Installation services for new deck installation and maintenance for already installed decks. A deck speaks style, elegance, and class, and does so exquisitely, but only if rightly done.
A deck has to complement your building in style, theme, and color. Not only that, the quality of your deck matters a lot. It has to withstand adverse weather conditions and be durable enough to add value to your home.
When it comes to deck installation, options abound. From the choice of the deck size to the style, materials to use, and selection of railings, amongst other minuscule details. It can become overwhelming, with imminent fear of making a wrong choice making several people abandon the project.
This is where professional deck installation companies come in. They can walk you through the process and make the choices and process seamless. Some of the advantages to hiring a professional deck installation company like R. Butler Pools and Decks LLC as opposed to DIY – ing include but are not limited to efficient service, saved time, and staying compliant with building regulations.
Searching for Big Pine Key
Deck Installation Near Me?
Are you a resident of Big Pine Key, FL? Are you looking to improve the overall appearance of your home? Have you been searching for deck installation companies near me?
If your answer to any of the above is yes, then your search for Big Pine Key deck installation near me just yielded the best possible outcome —R. Butler Pools and Decks LLC. We offer deck installation services bearing your unique tastes in mind while ensuring the durability of your deck. For us, every deck is as unique as the owner.
Deck Contractors like R. Butler Pools and Decks LLC, having built several decks over the years, have a feel of what works.
We can guide you along to your choice of a deck that complements the existing style of your home. Decks, though a stylish add-on, can become tacky or appear out of place if not themed right.
R. Butler Pools and Decks LLC staff offer creative intricately designed decks that leave your visitors in awe. Our portfolio of decks built over the years is evidence of this. A deck installed by our team is guaranteed to be of top-notch quality with state-of-the-art features that can withstand wear and outdoor hazards.
From modern-themed gigantic decks to exquisite victorian decks, our range of designs is vast and will meet your needs.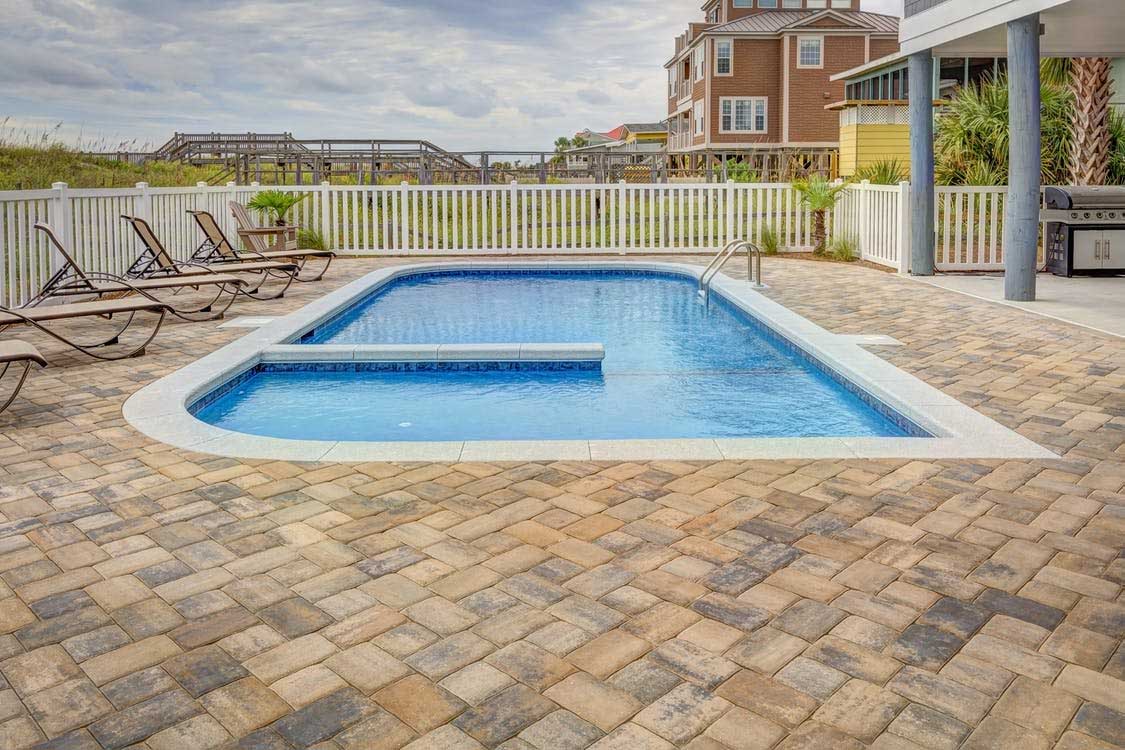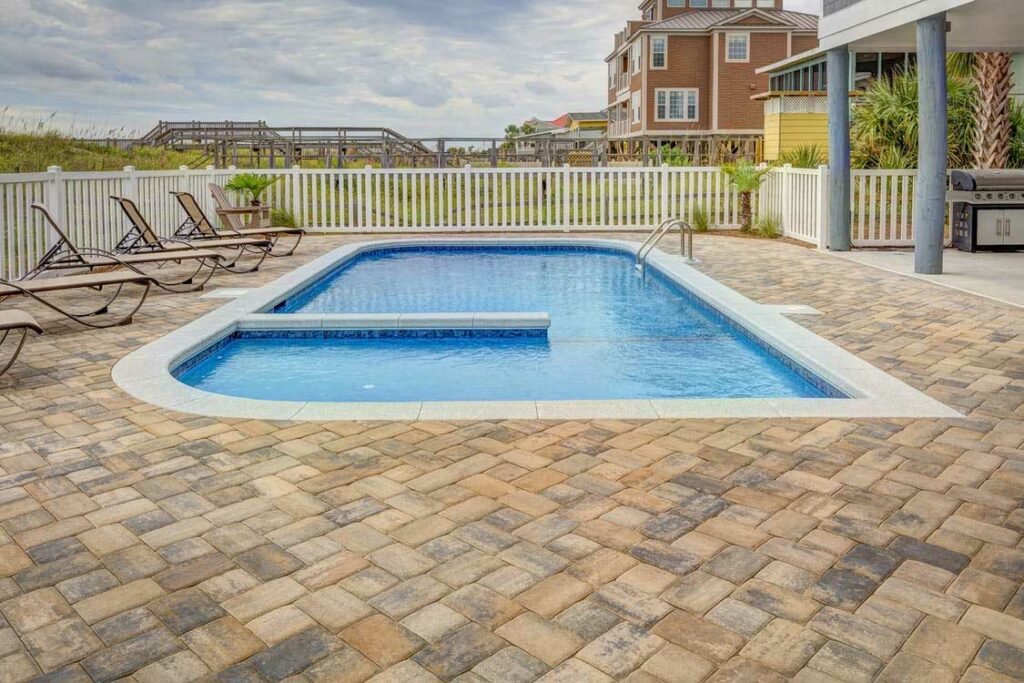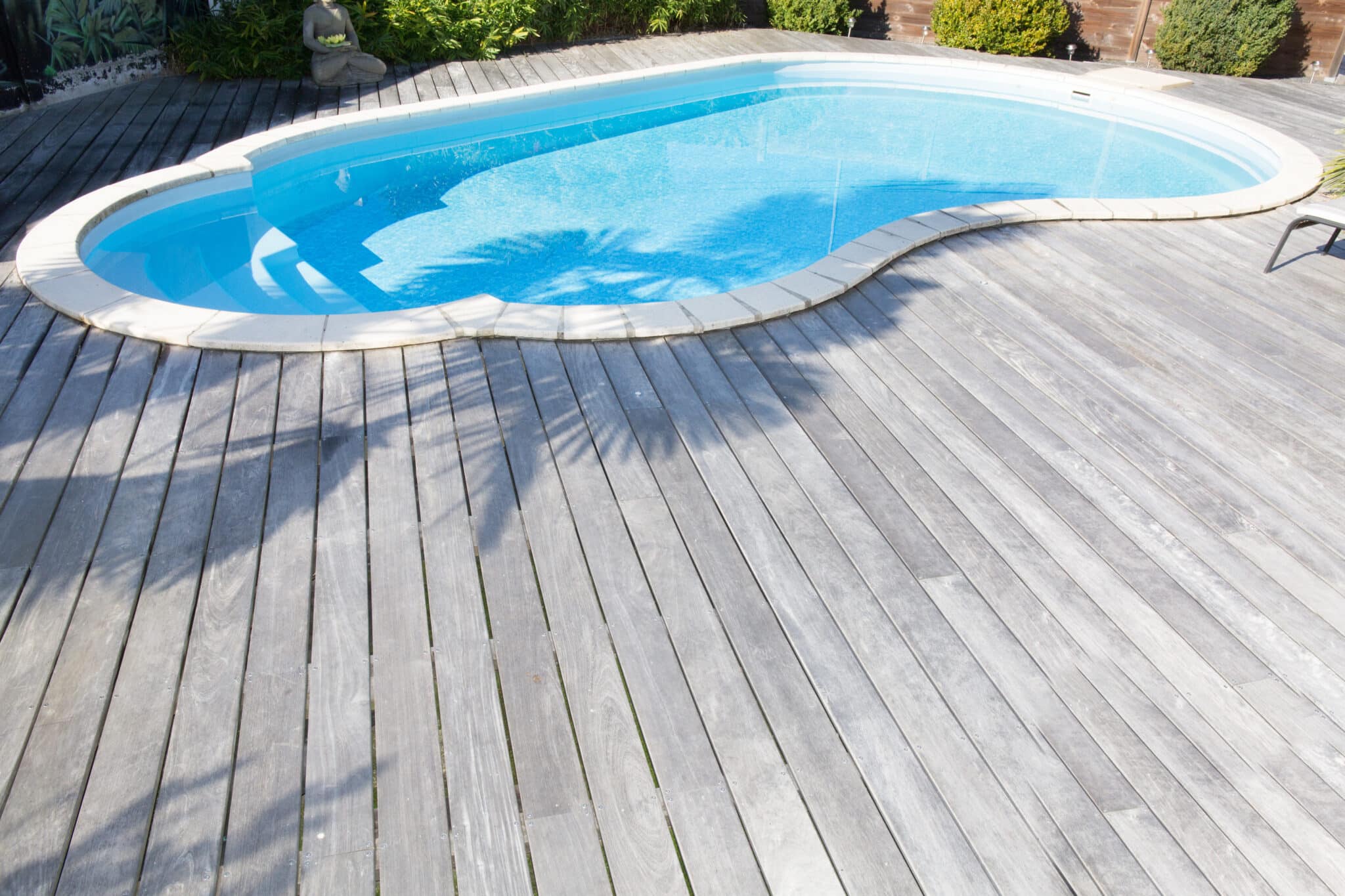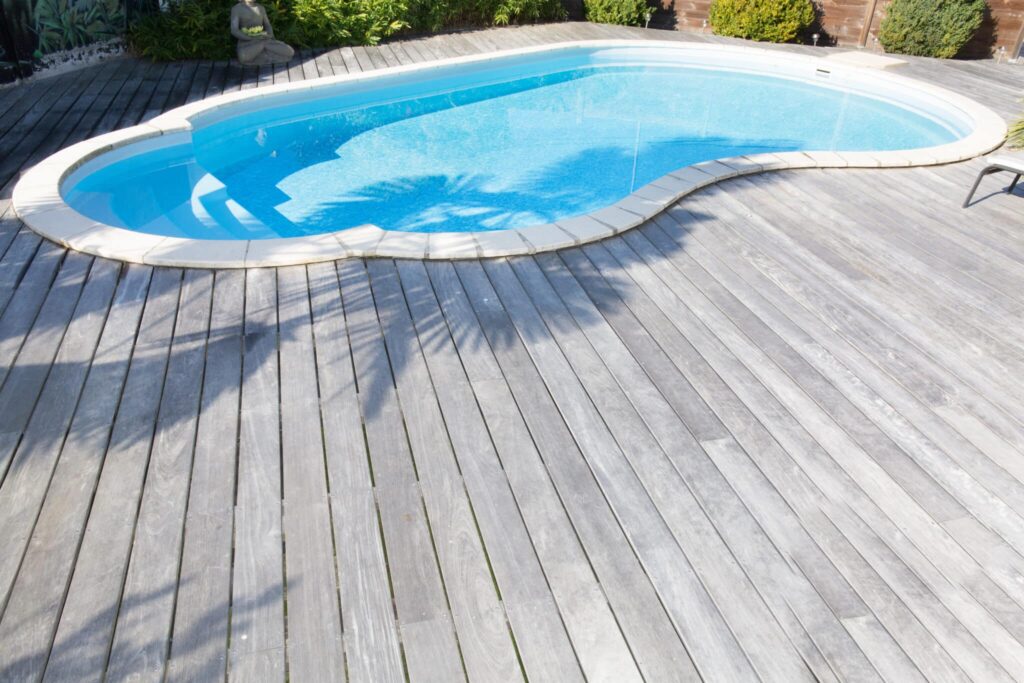 We hired *COMPANY NAME* for *SERVICE* and couldn't be happier with their service! From start to completion they were professional, on time, friendly, and were a pleasure to work with.
We couldn't be happier after the *SERVICE* service from *COMPANY NAME*. We will definitely be hiring them again in the future.
*COMPANY NAME* did an amazing job on our home. We would definitely recommend this company to anyone looking for professional *SERVICE*!
I highly recommend *COMPANY* to anyone who's looking for *SERVICE*. They were very thorough and reasonably priced as well!
Key West Florida Pool and Deck Company
Local. Trusted. Family Owned.
The Deck Installation Experts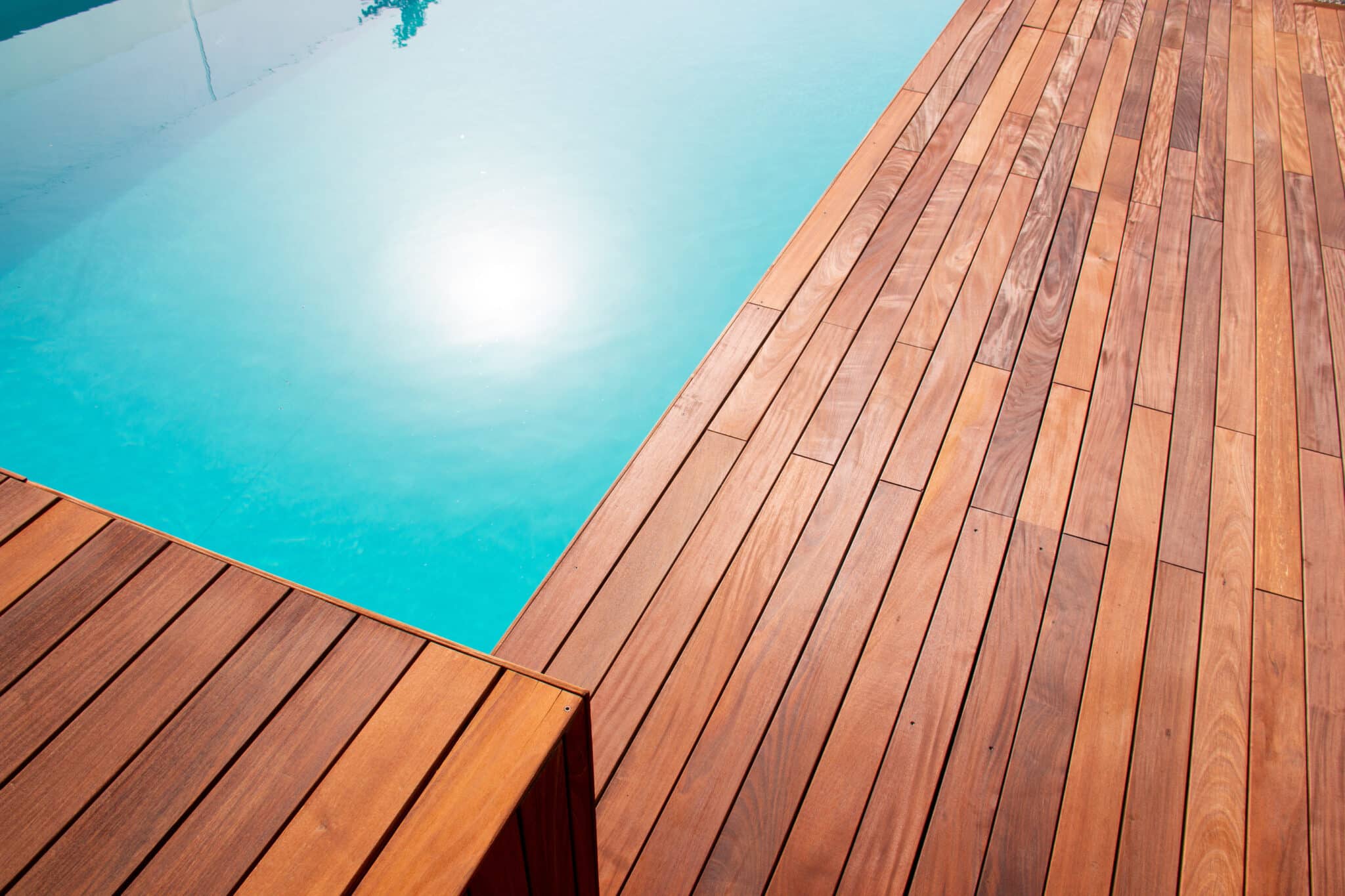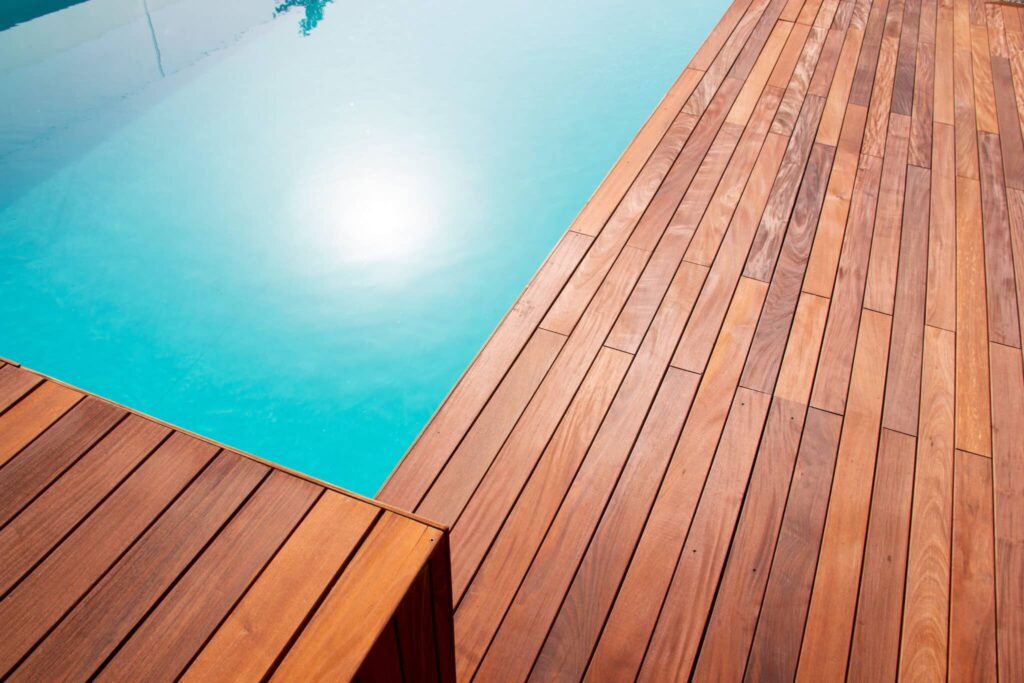 New Deck Installation Big Pine Key, FL
Relies On
Building a deck from scratch is a massive project to take on. New deck installations, like pool deck installation, require core attention to detail and technical knowledge. Knowledge of the topography and terrain of the land is one key component to ensuring the durability of an above-ground pool deck installation and other forms of deck installation.
Big Pine Key, FL, residents have immense trust in the capabilities of R. Butler Pools and Decks LLC and have come to rely on us for their deck installation needs. We have built several decks as a deck installation company in the neighborhood. We have profound knowledge of the building materials that work and the type of foundation for a long-lasting deck.
The R. Butler Pools and Decks LLC team is conversant with the laws and regulations regarding deck installation in Big Pine Key, FL. We can avoid any violations and save you the huge cost of demolition or fines. Our R. Butler Pools and Decks LLC team is only committed to offering our clientele the best deck installation.
Call Today If You're Looking Best Deck Installation Companies
Big Pine Key, FL Has to Offer!
You must engage only the best in building the perfect deck for your property. Widely adjudged the best in deck installation services, our reputation at R. Butler Pools and Decks LLC is not a fluke. It is one built on the back of good quality work, excellent customer relations, and affordability.
Our committed team of experts is always available to answer your inquiries and proffer solutions to your decking needs. Book your consultation today with R. Butler Pools and Decks LLC – the best deck installation company Big Pine Key, FL has to offer to get started on your home improvement. Make that call now!